Big Red Ride and Run 2018
Time: 7.00am Start
When: SUNDAY 7 JANUARY, 2018
Where: SEMAPHORE FORESHORE, ESPLANADE, SEMAPHORE
Calling all pedal pushers, runners & walkers - get ready to run,ride or walk!
90km ride - Coast to Adelaide Hills
30km ride - Semaphore to Glenelg
10km ride - Semaphore to Westlakes
10km run / walk - Semaphore coastline
5km run/ walk - Semaphore coastline
Join us in Big Red Ride and Run 2018 and make a difference to someone living with a neuromuscular condition.
Since 1954 Muscular Dystrophy South Australia has been supporting people with neuromuscular conditions. 1700 South Australians are affected by muscular dystrophy, which can lead to a shorter life expectancy.
THERE IS NO CURE!
With your support we can continue to help improve quality of life for those who live with neuromuscular conditions.
Join the BIG RED RIDE AND RUN and 'MAKE A DIFFERENCE'!
Free entertainment and activities for the kids

Jetts warm up, to get you ready for your activity

Cycle Jerseys and T-shirts included in registrations

Lunch included for all participants

Free showbags for the kids
Whether you're in it for a fun day out, or to achieve a personal best, make every pedal or step count by fundraising as part of your ride or run.
We rely on the generosity of our supporters to be able to help those in need. Funds raised through events like Big Red Ride and Run 2018 are crucial in enabling us to continue our work in the community. We couldn't do it without the help of dedicated fundraisers like you – every bit of effort counts and any amount you raise is so appreciated.
Funds raised from events like the Big Red Ride and Run enable Muscular Dystrophy South Australia to provide essential support and services to children and adults living with a neuromuscular condition.
Raised so Far
$0.00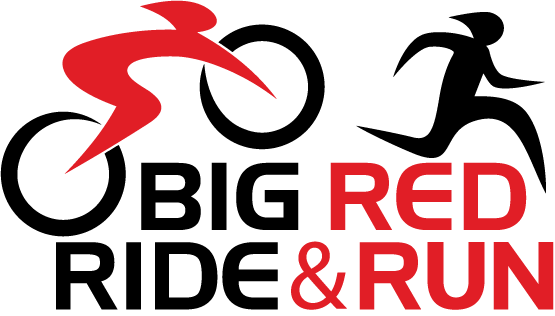 $0.00